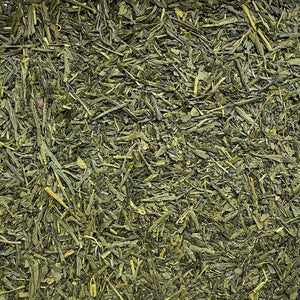 About
Expect a vibrantly green tea, with notes of kale and cedar, as well as hints of radish shoots.

Origin & History
This tea is a quintessential expression of organic farming in Shizuoka, on the foothills of Mount Fuji. 

Recommendations (Hot Brew)
Tea:

 4

g / 1 tbsp
Water:

 

240ml / 1 cup 
Temperature: 

 70

°C / 158°F



Steep: 90 seconds 
For a completely different experience, try a cold brew! 
Add 8g tea to 750ml water and steep overnight in the fridge. Serve on ice in your favourite glass!