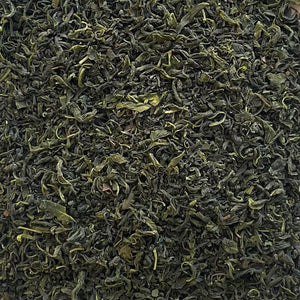 About: 
Organically-grown Joongjak tea from Hadong, South Korea, featuring a harmonious blend of sweet, vegetal notes (remiscent of fresh cut grass and wildflowers), underscored by a slight nuttiness that lingers on the palate. 
Korean Tea Harvests: 
Oojeon: The earliest harvest, traditionally plucked before Gok-u (around April 20th)
Sejak: The second harvest, plucked between Gok-u and Ipha (May 5)
Joongjak: The third harvest, after Ipha (May 5) 
Joongjak Tea transports you to the heart of Hadong, revealing the mystical allure of this revered tea-producing region. It's more than a beverage; it's an invitation to explore the rich history and culture of South Korean tea-making. With each sip, you embark on a journey through time and tradition, guided by the unparalleled craftsmanship that only Hadong can offer.
Recommendations:

Tea: 3g / 1 tbsp
Water: 240ml / 1 cup 
Temperature:  80°C / 176°F
Steep: 2-3 minutes