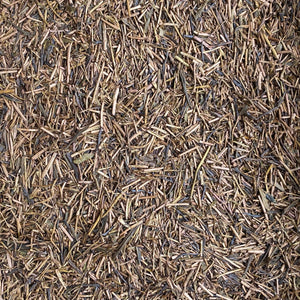 About
This is the type of tea that your Japanese grandmother would give you while you're wrapped in a wool blanket while watching a storm. 

With rich notes of roasted barley and brown sugar and very low caffeine content, this is a beautiful example of 'Japanese Comfort Tea'.
Crafted with roasted twigs (as opposed to leaves, which have more caffeine), this type of roasted twig tea is very popular among young Moms; many even share a warm brew with their young kids.   

Origin

This tea was grown organically and handcrafted on the Island of Kyushu, in Japan. It grew amid cedar trees, on soils fertilized by the volcano Sakurajima, one of the most active in Japan. It is easily one of the most gentle, comforting teas we've experienced in this region.
Recommendations

Tea:

 3g / 1 tbsp

Water:

 240ml / 1 cup

Temperature: 100°C / 212°F

Steep: 220 seconds