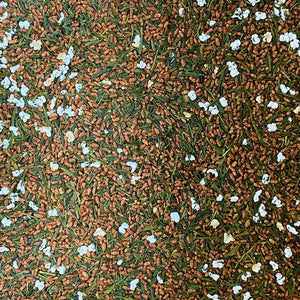 About
This organic Japanese genmaicha is a beautifully balanced combination of bright, steamed green tea and roasted rice.
Origin & History
Genmaicha was originally created to make use of lower-quality sencha, as the roasted rice softened any astringency. 
In this case, we're using a sencha that is delicious on its own, because we love the flavour of a high-quality genmaicha.  
This particular batch of Genmaicha comes from the foothills of Mount Fuji.

Recommendations
Tea:

 3

g / 1 tbsp
Water:

 

240ml / 1 cup 
Temperature: 

 80

°C / 176°F



Steep: 220 seconds