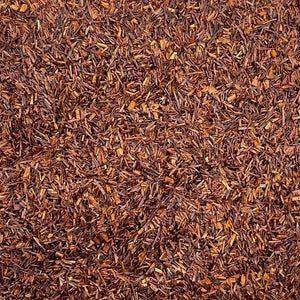 Indulge in the aromatic delight that is this incredibly fragrant blend of Red Rooibos and bergamot. Rooibos provides a naturally caffeine-free base (making this the perfect evening-sipper for the Earl Grey lover), while classic earl grey flavours lend distinctive citrusy and floral notes. 
Contains:
Organic Rooibos, Organic bergamot flavour.
To Prepare: 
Add one heaping teaspoon of tea per cup of hot water (just under boiling; 180-190 °F), steep 2-3 minutes.